If you've gone through my latest article on blog regarding "TRANSFORMATION OF TREND(ending or reversing)", you'll easily understand today's chart post below.Price sold off from a prior lower-high swing resistance level of 78 followed by a strong downtrend in it's back & currently again resting on a flip resistance level of 72 (learn : FLIP level strategy)where we're looking for a sell signal using lower timeframes to get back into the overall downtrend strength. This chart shows us the power of following prior swing level of a trend to find a good entry area in a trade which i already discussed in above article.
SUMMARY : READ price momentum context – RECOGNIZE the pattern going on – TRADE the pattern till it ends and to learn it all join me in my MEMBER FORUM & trade with me real-time using higher & lower timeframe charts.
PLS NOTE : All chart analysis posted here are the author's own idea of trading for educational purpose only & not any form of advice or recommendations or opinion to anyone.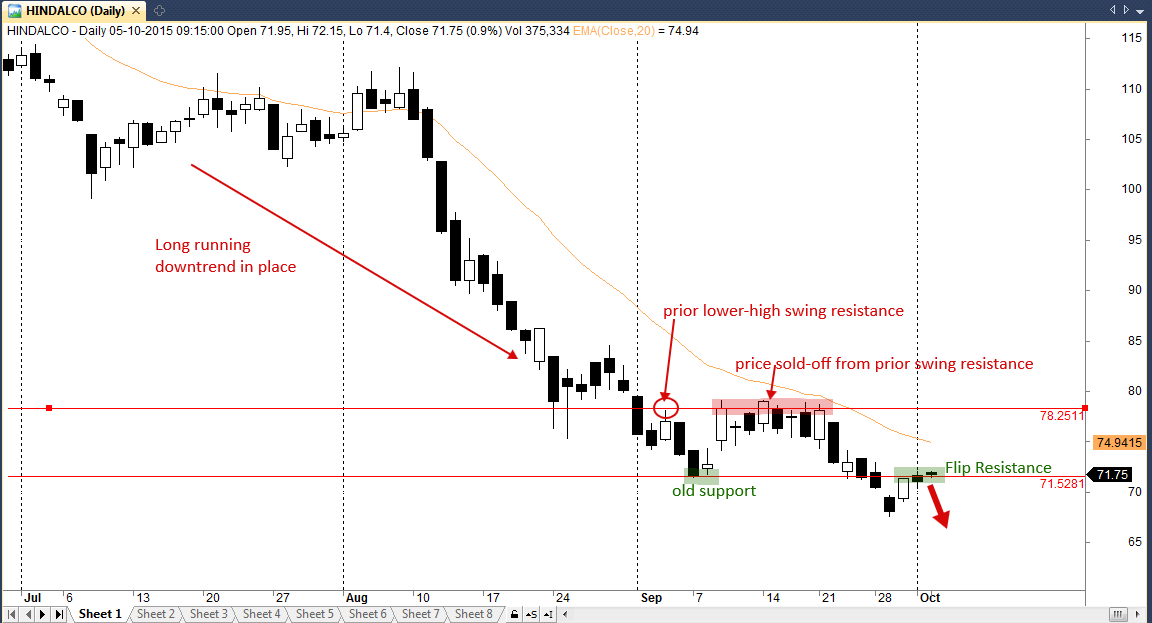 Last Trading Lessons : Best TIME-FRAME to trade – INTRADAY Vs POSITIONAL